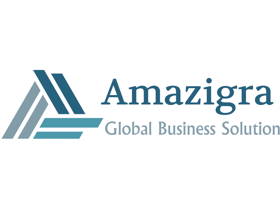 Books To Go - Blue Ocean Map Strategy
About the Client
The client is located in Oregon, United States. They initially engaged one of our offshore professionals as an independent contractor to handle their bookkeeping services. Given their extensive client base, a significant portion of which is local, they sought assistance to streamline their bookkeeping operations. This presented an opportunity to address the client's specific needs by conducting an initial assessment. During this assessment, we engaged in discussions to identify their pain points and recent challenges as an accounting firm.
The primary objective of this assessment is to thoroughly evaluate the client's organizational environment and its existing systems. Subsequently, we will provide comprehensive recommendations, valuable insights, and effective methodologies to enhance both the internal and external aspects of the organization. The overarching goal is to establish a cohesive plan that will aid the company in better organizing and monitoring individual tasks, addressing any operational deficiencies, and enhancing the alignment of activities.
The bookkeeping service firm, under the leadership of Liz Cox, has a rich history in the industry, spanning over a decade, offering its services in Oregon, United States. Despite this longevity, the CEO and owner recognize the need for ongoing system improvements. Notably, the firm utilizes a range of software solutions, including Smartsheets for tracking key performance indicators (KPIs) and metrics, QuickBooks Online as a central hub for client onboarding and bookkeeping management, and Basecamp for project management.
The bookkeeping firm operates with a dedicated team of skilled professionals who excel in their respective roles.
Client Needs
Similar to many other bookkeeping firms, the CEO and owner were in search of a professional capable of efficiently managing books for multiple clients. This encompassed responsibilities such as overseeing accounts payable, a significant portion of accounts receivable, conducting meticulous bank reconciliations, and documenting standard operating procedures.
The need for such comprehensive support was particularly essential as the company had started to integrate offshore professionals working remotely into their operations.
In alignment with the common mindset of business owners, the CEO recognized the value of concentrating their efforts on marketing and sales initiatives to expand the client base. This necessitated delegating a substantial portion of the administrative workload to the professional they were seeking.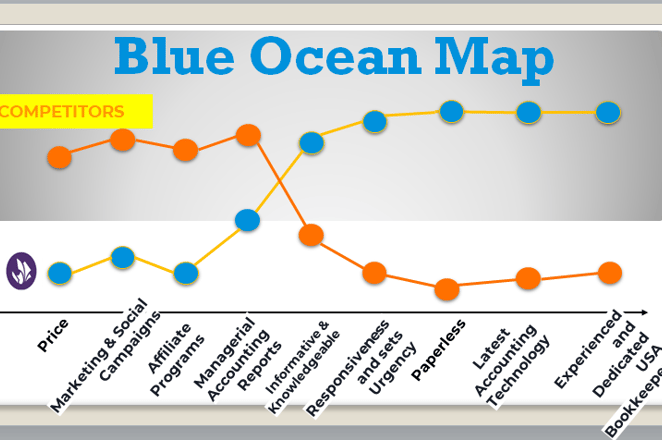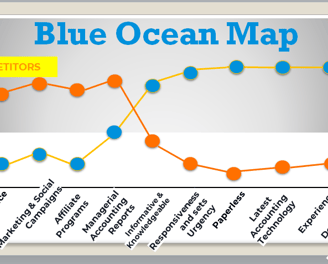 Solution
During the assessment and analysis phase, the offshore professional, who also boasts experience in management consulting and holds a Certified Management Consulting certification, conducted an in-depth exploration of the client's specific needs. Leveraging this expertise, the offshore professional proceeded to develop a comprehensive project management resource plan. This plan outlined clear and measurable goals and objectives, resulting in the following key areas of focus:
Goals:
Enhance Operational Efficiency and Streamline Workflow Processes.

Improve Documentation Procedures.

Elevate Performance Management and Performance Measurement.

Establish an Effective Internal Control System.

Ensure the Availability of Adequate and Appropriate Resources.

Implement an Effective and Efficient Reporting System, characterized by the seamless flow of information in the correct format.
In addition to outlining these goals, the consultant provided valuable recommendations and insights regarding essential software solutions for documenting standard operating procedures.
Furthermore, the consultant conducted a range of strategic analyses, including the fishbone structure analysis, PESTLE analysis, and GAP analysis, to provide comprehensive support for the company's goals, recommendations, and insights.
Journey
By establishing clear and measurable goals and objectives in collaboration with the CEO and the team, our consultant, an offshore professional, executed a seamless series of procedures. These procedures were meticulously designed to align with the company's objectives and ensure their successful attainment.
To maintain the highest level of efficiency and effectiveness, ongoing monitoring mechanisms were put in place. These monitoring systems were integrated to continuously track the progress of the project plan, guaranteeing that the company's goals were met and sustained
Offshore Staffing Solution
About The Client
The company, located in Miami, Florida, specializes in providing professional bookkeeping services. Thanks to the CEO and founder's extensive network, which includes a background in athletics, the company has successfully attracted a diverse clientele spanning various industries. The firm provides tax consulting, bookkeeping, management advisory, and business strategy planning services.
Through strategic partnerships with highly motivated entrepreneurs across the United States, the business has achieved significant growth. Their client base comprises a mix of venture capitalists and professionals affiliated with a wide range of companies, including close friends and acquaintances.
The firm has played a pivotal role in the growth of these businesses, and they utilize accounting software such as QuickBooks Online and Wave Accounting to streamline their operations.
Client Needs
Operating within a fast-paced industry, the firm recognizes the need to keep up with the ever-evolving landscape of client bookkeeping. While maintaining an on-site office, they've embraced cloud-based technology to digitize their operations. However, the journey toward full digitalization and operational efficiency remains a priority, with a focus on implementing necessary software solutions and streamlining processes to enhance service delivery.
Achieving their goals involves considering various metrics, as well as expanding the workforce. To make this expansion cost-efficient, the firm is exploring the option of outsourcing in the Philippines.
The decision is influenced by both the cost advantage and a positive perception of Filipino culture and offshore accountants, making the addition of an offshore accountant to the team a compelling prospect
Journey
Similar to most accounting firms, our work is far from straightforward. It spans multiple industries and numerous accounts, demanding the expertise of certified professionals who can navigate and analyze intricate transactions. Effective communication is paramount, ensuring immediate resolution of issues such as reconciliation discrepancies, duplicated entries, and transaction misclassification.
Our clients often maintain multiple bank accounts with frequent fund transfers, necessitating meticulous transaction analysis. Furthermore, it's not limited to bookkeeping alone; we're also tasked with segregating business and personal funds. We maintain ongoing dialogue with business owners to allocate funds wisely, emphasizing that this practice not only enhances record-keeping but also bolsters the reliability of business operations and cash flow.
To tackle complex accounts, our offshore accountants collaborate with one another and take proactive measures, including adjusting entries to eliminate negative account balances, rectifying undeposited funds, and more.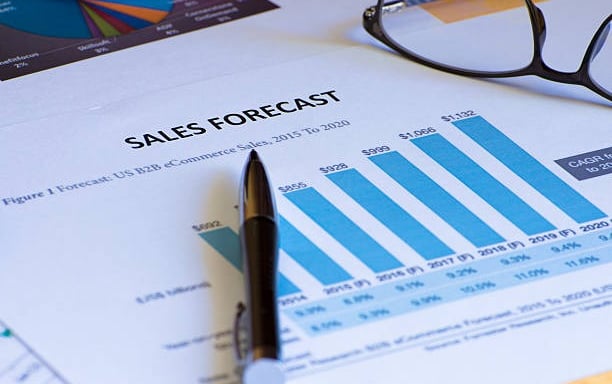 Solution
The client decided to outsource an offshore accountant based in the Philippines to alleviate the administrative and bookkeeping workload, allowing the CEO and founder to concentrate on business development. Initially, one accountant was brought on board, and over time, additional offshore accountants were added, forming a proficient team of bookkeepers and accountants to enhance the firm's capabilities.
These offshore professionals are predominantly Licensed Certified Public Accountants in the Philippines, with over a year of extensive accounting experience. Their seamless transition and adaptability were attributed to their prior experience with U.S.-based companies and their proficiency with the accounting software used by the firm. With their seasoned expertise, there was less need for supervision and training, leading to a significant improvement in the overall operational efficiency of the accounting firm.